About us
Since 2010, Quendra has built a solid reputation in the business telecom market for its transparency and expertise. Always aiming for a long-term relationship with its customers and partners, Quendra's experts are there to advise objectively on the strategic choices of any organisation having a need in connectivity, communication, Datacenter and/or cybersecurity.

With its HQ in Belgium, Quendra operates in Europe with a focus on the Benelux and France markets.
Our vision
Passionate about the impact of digital transformation on telecom and cyber security needs, we have a clear focus; to be the experts in our field to objectively advise companies of all sizes. By cultivating long-term relationships with our clients and partners, we have been growing solidly and confidently with our clients and partners since 2010.
Our values
We cultivate transparency and honesty in everything we do. These values, along with the accountability for our customers, are the keystone of the long-term relationship we cherish . As the single point of contact for our clients, we make it our duty to exceed their expectations.
Our network
Since 2010, Quendra has developed and nurtured a strong network of relationships with strategic partners, each of whom are expert in their field. Whether you need a datacentre in Europe, connectivity in Asia, a CCaaS solution accessible worldwide or a cybersecurity advice, Quendra's experts will find the right solution for your needs.
Our focus
By focusing solely on our core business, we advise effectively and objectively on what we know the best. With a complete understanding of our four pillars (connectivity, communication, datacentre and cybersecurity), our experts give a clear explanation on what the market can offer to meet and exceed your expectations.
Breaking
Brussels | 03 November 2022
Colt Technology Services and Lumen Technologies enter exclusivity arrangement for the purchase by Colt of Lumen's EMEA business. Keri Gilder, CEO, Colt says, "We're deeply committed to building extraordinary connections for our people, customers and partners across our digital infrastructure. This acquisition would strengthen and extend these connections across existing and new geographies, helping us to accelerate growth and bring the power of the digital universe closer to our customers." Click here for more.
Degroof Petercam
Brussels | 2022
Degroof Petercam is an independent financial institution created back in 1871. They manage assets of more than 50 billion euro for private investors and families, corporates, pension funds, universities insurance companies, governmental and non-profit organizations. They operate in 8 European countries with their HQ based in Belgium. In order to embrace the digital transformation and to uniformize their different IT system and Datacenters, they need to build highly secure and resilient private network. Moreover, this network need to be agile and capable to deliver very high capacity. Quendra assisted the IT management and their team to create the right telecom infrastructure which matches all their demanding requirements.
SD Worx
Brussels | 2022
SD Worx provides human resource (HR) services to +85,000 companies of all sizes across 26 European countries. They employ +7.000 employees spread across +100 offices and operate a large Contact center in Mauritius. Quendra helped SD Worx to move to a more agile and secured network by implementing a SDWAN solution for all their sites. Moreover, Quendra helped them to migrate to a global Voice solution based on Teams. SD Worx plans to continue growing by acquisitions, expanding their geographical reach and expertise. Quendra continues unceasingly to provide to SD Worx the right support and solutions to sustain their international growth and challenges to their digital transformation and developments.
Our customers
More and more companies are relying on Quendra's expertise to better understand what the market offers and which solutions best meet their needs. Quendra supports over 250 satisfied customers who rely highly on their telecom infrastructure to run their day-to-day business . Our customers vary in size from small organisations to multinationals. However, they all have one thing in common; the requirement for quality and reliability of their telecom infrastructure and their cyber security solution. Our large customer base demonstrates our outstanding ability to meet the most diverse requirements and develop the optimal solution for our customers. Find hereafter some of our customers who are relying on our expertise and for whom we are constantly optimizing the IT infrastructure.
CUSTOMER STORIES
SPIE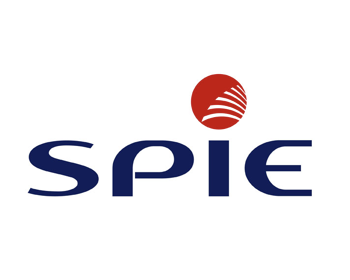 Spie is the leading provider of multi-technical services in the field of Energy and communications. With more than 46,400 employees worldwide and strong local roots, the SPIE Group generated consolidated sales of €6.7 billion and consolidated EBITA of €400 million in 2018. With 16 locations in Belgium and 1 in Luxembourg and 1,850 employees, SPIE Belgium is organised around 4 divisions: Industry, Building Systems & Services, Infrastructure & Services and ICS (with the purchase of Systemat in 2018). In order to face the different Spie Belgium challenges in an ever-changing environment, Quendra advised the IT team to transform their private network to a hybrid SDWAN network (Internet & MPLS). This new network brings to Spie Belgium more flexibility and efficiency for their 17 sites and +1,800 employees.
Lactalis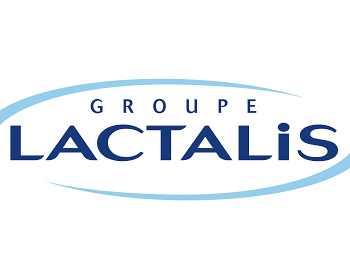 With 250 production sites across 50 countries and a turnover of 18.5 billion Euros, Lactalis group is the global leader in dairy products. In the Benelux, Lactalis was facing a problem of reliability of their telecom network. In addition, more and more users needed to connect securely to the production tool from a remote location. Quendra helped the local and global IT team to create a resilient network connecting their various production sites and offices, as well as remote users.
Pierre Fabre
Pierre Fabre is a French pharmaceutical company present in 116 countries and employing +9600 people. A global giant must remain agile and competitive. That's why they chose Quendra for their local Internet connectivity needs in the Benelux. With the help of different fibre operators, we delivered business Internet access for their different demanding locations.
Euroconsumers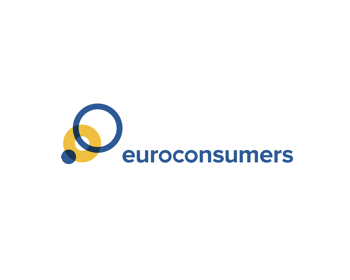 Gathering five national consumer organisations and giving voice to a total of more than 1.5 million people, Euroconsumers is the world's leading consumer cluster in innovative information, personalised services and defence of consumer's rights. With all IT resources centralised for the countries, Euroconsumers needed not only an extremely reliable and high capacity network, but also a voice solution for their various contact centres. Quendra experts is proud to support the world's leading consumer cluster for many years with all their data and voice requirements.
Politico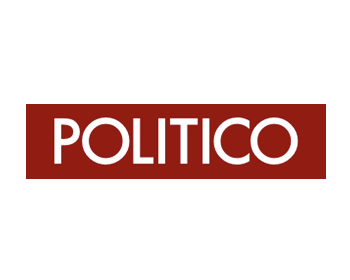 POLITICO is a global nonpartisan politics and policy news organization. With operations based in Brussels and additional offices in London, Berlin and Paris, POLITICO connects the dots between global power centers. Connectivity and Voice are of course crucial for this renowned organisation, working 24 hours a day. Quendra experts have advised and created connectivity and voice solutions to meet their high standards for their various offices.
Degroof Petercam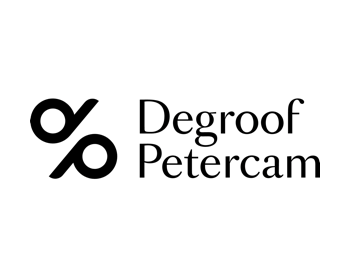 Degroof Petercam is an independent financial institution managing assets of more than 50 billion euro. Operating in multiple European countries, this large private bank wanted to uniformize their different IT system and Datacenters; Quendra experts assisted the IT management and their teams to create a highly secure, resilient and agile network to connect their offices to their centralized IT nodes.
EBA Clearing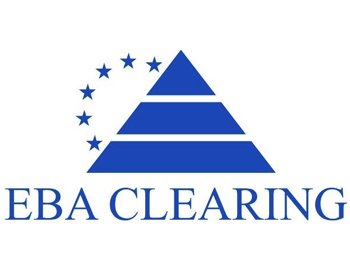 EBA operates a pan-European payment infrastructure platform for mass payments in euro, which provides full reach to all financial institutions across Europe processing credit transfers and direct debits in euro. Recognized as Systemically Important Payment System by the European Union, ABE Clearing needed to have the highest secure and reliable telecom network. Quendra has not only helped ABE IT teams to create and deliver this state-of-art network, but also advised for their unified Voice and back-office Internet needs across their different European offices.
SD Worx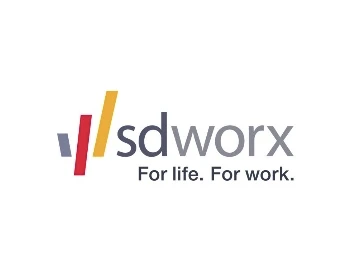 SD Worx provides human resource (HR) services to +85,000 companies of all sizes across +100 offices and +7.000 employees. Quendra helped SD Worx to move to a more agile and secured network by implementing a SDWAN solution for all their sites. Moreover, Quendra helped them to migrate to a global Voice solution based on Teams.
FACQ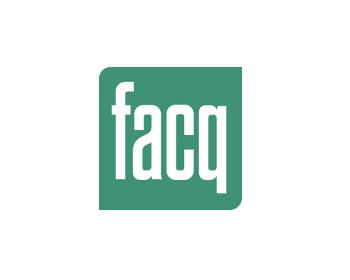 Through its +50 shops and 900 employees in Belgium, FACQ distributes and designs bathrooms, kitchens and heating systems for its private and professional customers. Quendra prides itself on advising and managing IT teams on a robust and agile SDWAN infrastructure to connect all of their retail outlets, depots and offices and delivering a reliable voice solution.
Doyen Auto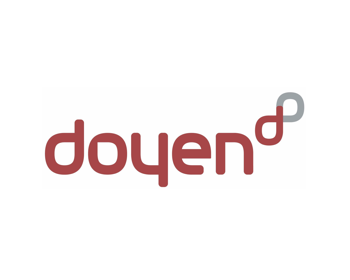 Placed at the heart of the distribution chain, between the equipment manufacturer and the end consumer, Doyen is a major European player in the distribution of multi-brand automotive and heavy truck parts. Quendra helped Doyen Auto to deliver and manage a stable and powerful private network, as well as a unified voice solution, to all their offices and logistic centers across Europe
Job description
We are looking for a highly self-motivated, results oriented and solutions driven Account Manager. In this role you will act as the strategic partner for our clients. With your outgoing personality and positive energy, your main responsibilities will be hunting (60%) for new logo's and farming (40%) your customers' base:
• Hunt in the corporate Belgian market. As you grow within the company your territory will be further expanded to the Netherlands, Luxembourg and France ;
• Farm a list of named accounts and make the revenue growing in this list;
• Using your competitive spirit to meet and exceed assigned sales goals;
• Staying up-to-date on the latest Telco technologies;
• Develop strategic business plans for your key customers;
• Multi-tasking in a small team environment;
• Being creative within the given framework.
• Communication, Connectivity, Cybersecurity and Datacenter solutions will be the 4 domains on which you will focus.

The candidate should have a good understanding of key milestones and activities of a successful sales process and should be able to develop and execute a winning sales plan for opportunities.
Desired Skills & Experience
Bachelor degree or higher;
A min. of 3 years' experience gained as Account Manager or any related Sales function with a proven hunting role
Strong affinity with IT / Telco.
Experience within a Telecom service provider, technology provider/vendor is a plus;
Strong sales skills. Hunting/prospection minded ;
Able to work autonomously, in a structured and efficient way;
Self-motivated, dedicated with a fighting spirit.
Strong listening, communication and organizational skills;
Comfortable speaking with all level decision makers;
Languages: Dutch, French, and English.
Quendra offers you an attractive career path, as we are growing.
The Telecom industry is also a leading market, constantly growing and developing.

The high-quality training programs in various domains ensure that you can acquire additional technical and personal skills. This includes an in-depth onboarding training program.

A varied job within a young and dynamic team and enjoyable working atmosphere. Our new offices are located in Lasne with nice surroundings and easy access to the Ring.

Our small structure enables you to feel part of the company and responsible for its success. At Quendra each employee counts and makes the difference.

All the advantages of a small structure with strong support from large Telecom operators, without the disadvantages of large companies.

We offer an attractive salary package (salary + commissions scheme) including company car, smartphone, laptop, hospital and group insurances.

Hybrid working : 3 days office / 2 days homeworking.

Regular events are organized within the team and with our partners.

Our values include integrity#honesty#fairness#trust#passion#teamwork#respect

If you are looking for a real challenge in a dynamic environment, THIS JOB IS FOR YOU ! Please send your curriculum vitae and motivation letter to jobs@quendra.com.

Ready to dive in?

Book an expert today.