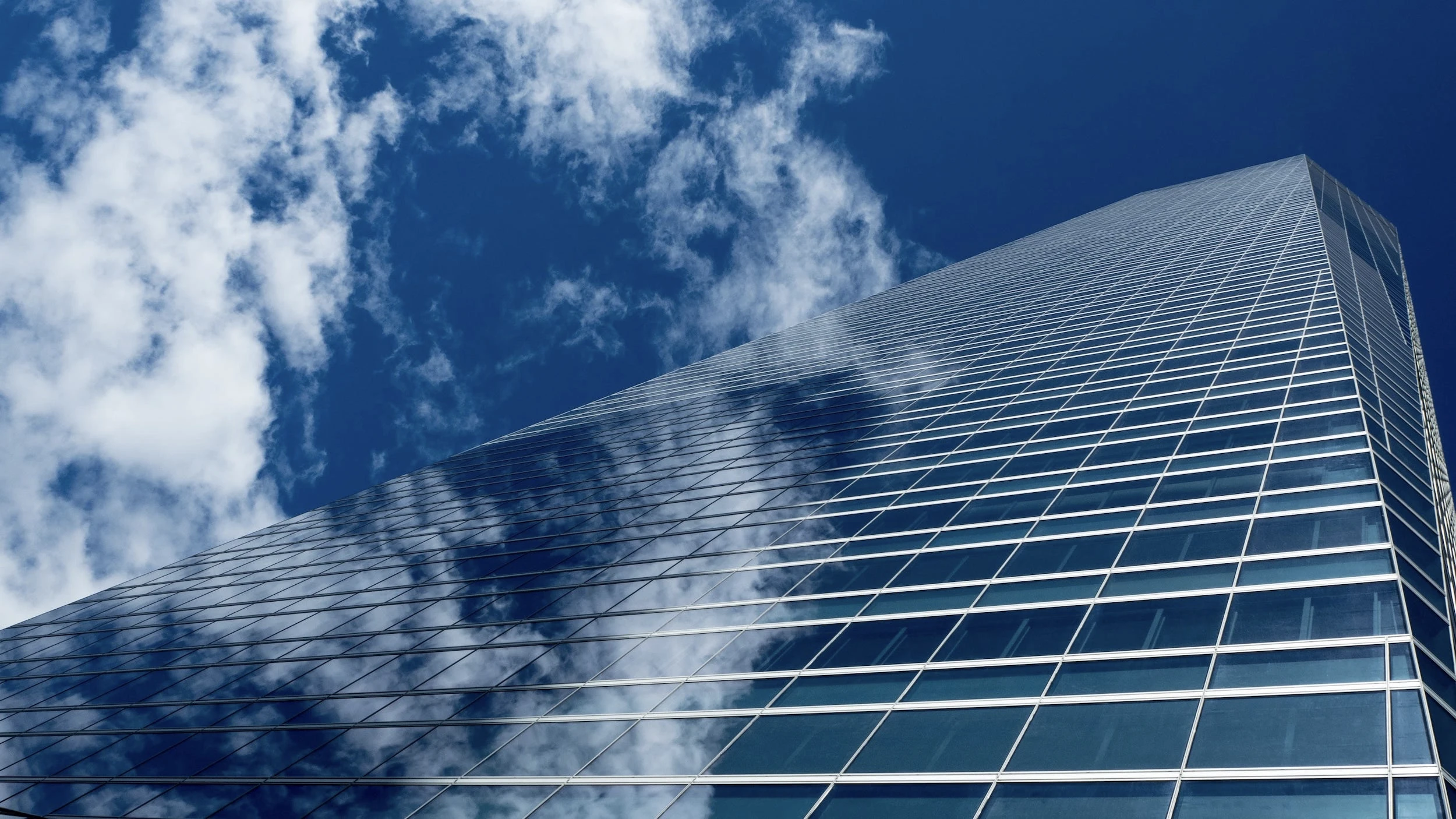 Technology Expertise
What is the right solution for my company ? May I rely on this Telecom supplier?

What if my business needs change during the contract duration?

Would it be better to separate the SDWAN vendor and the connectivity supplier?

Quendra helps your organization to make the right choice by giving a clear view of what the market offers and fully match your business needs.
Internet Access
Internet Access can be delivered on an asynchronous or synchronous mode, on different access technology (copper, fiber, Wireless transmission) , with or without managed router,… we help you to figure out what your business needs and build the right Internet access solution.

From a simple broadband Internet to a highly resilient Internet access, our experts help you to find the right solution with the right partner, wherever the location.
SD WAN
In a time of rapid digital transformation, the telecom infrastructure has to deliver more agility than ever. Our businesses are using more and more applications running in the Cloud, homeworking and remote offices are growing, employees are switching from different offices to home,... .

With a traditional WAN infrastructure, we have to multiply the appliances and vendors to deliver a solution covering the security, visibility and performance aspects. This type of infrastructure is complex and expensive to manage. The promise of the SDWAN is to deliver a reliable and cost-effective WAN solution covering all these aspects from the same box/vendor.

SDWAN variants :


SDWAN OVER INTERNET
Networking purely based on single or multiple Internet connections


SDWAN VIA MPLS
Based purely on MPLS connections


SDWAN HYBRID
Combination of MPLS and Internet connections


SDWAN helps your multi-sites organisation to enhance the following elements:
Security
Security is certainly the cornerstone of SDWAN. Centralized Security Management, traffic encryption, embedded firewall, Anti-DDOS, SASE, Secure Web Gateway, … depending on your needs, we will guide you to the right SDWAN vendor to perfectly match your expectations.
Visibility
SDWAN makes all applications running on your network visible, through a portal. Depending on your requirements, we help you choose the right SDWAN solution which provides the application monitoring capabilities you need, from the user all the way into the cloud. 
Agility
An SD-WAN can use multiple transports, giving it a tremendous amount of flexibility, enabling remote endpoints that can be configured for MPLS, broadband or business grade Internet, 4G/5G and more. In addition, SDWAN allows multiple types of WAN connection and appliances, enabling high redundancy.
Performance
On top of the prioritization of your sensitive applications, SDWAN with multiple links deployment shift dynamically traffic between your different connections. It prevents lower performance from being created by diverting the traffic to alternate less-busy channels.
Cost efficiency
SDWAN optimize greatly the costs of a WAN thanks to the different types of connectivity you can use, the number of equipment and software you won't need anymore and the ease of network administration.
Ethernet
Today, Ethernet has become the default wireline transport technology for any IP services. Nevertheless, Ethernet can be directly used to interconnect your LAN to the LAN of another office, your rack in a DC or your virtual tenant in a public cloud.

There are multiple advantages of Ethernet such as a lower cost per Mbps (with very high bandwidth capability), a fully transparent access technology and easy to manage and integrate with you LAN's.

Ethernet can be a point-to-point solution (the most common) but can be delivered as a meshed network or on a dedicated fiber (for latency and security reasons) and even on demand.

Ethernet can be implemented for metro, national or international needs.

Quendra will help you by giving a clear view on the different available Ethernet solutions and the advantages or disadvantages of each one.

Ready to dive in?

Book an expert today.
Optical services
If you need real-time synchronisation between your SAN or a dark fibre need for a specific project, our specialist have the expertise and knowledge to assist you to create the right solution with the best fitted partner.

Today, WDM solutions delivering Fibre Channel and Ethernet services (with potential very high capacity - up to 800 Gbps) are available at national and international level. They have become affordable, allowing enterprises to share large amount of data without cost and technical barriers.
Cybersecurity
The digital transformation, cloud migration and new way of working oblige companies to open (and expose) their network and applications to Internet. Worldwide, threats from cyber-attacks are growing both in numbers and intensity.

At Quendra, we help companies to have a clear view on the constant evolving threats and the best ways to protect your data and infrastructure against them.

Cybersecurity covers a very large scope of services and solutions, starting from the compliancy to regulations, human behaviours to cyber resilience and rapid response in case of a breach.

We classify our services in 4 main pillars:
Secure Gateway Services (SWG)
The new way of working (lots of applications in the cloud and many remote workers) imposes to review your business security architecture. Delivered through a cloud-based port, Secure Gateway extends your WAN environments to remote locations and users. With this fully managed, centralized gateway security, your employees securely connect and collaborate virtually anytime and virtually anywhere.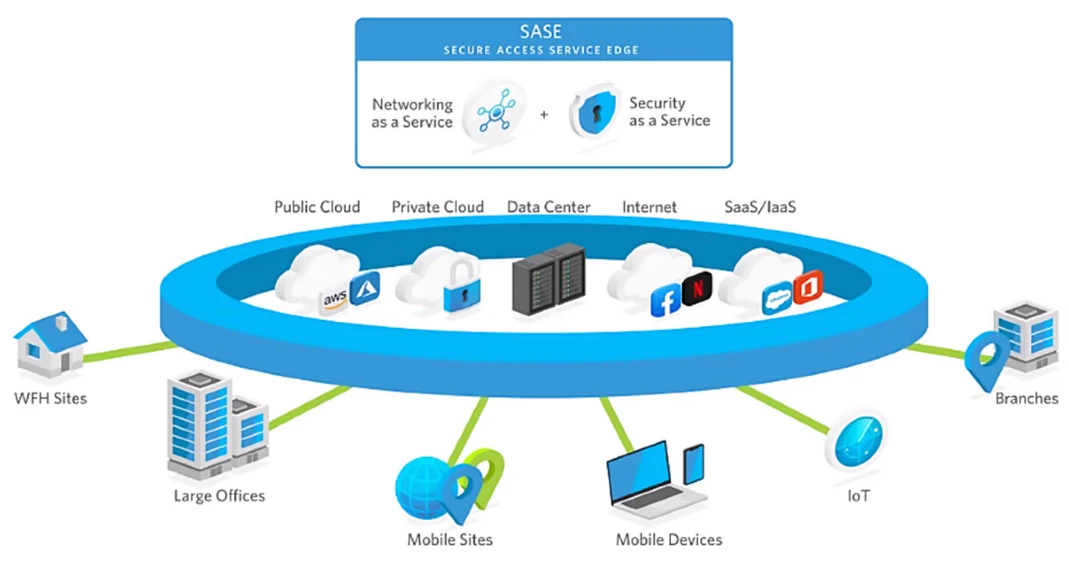 This move to cloud-based security parallels uptake of other SaaS solutions and allows them to operate beyond the traditional perimeter. Most providers now integrate firewall type and SWG-type filtering in a combined service, while adding elements of a "zero trust" framework for a more complete security approach.
Quendra gives you a clear view on what the market can offer, demystifying all cybersecurity components such as Zero Trust Access (ZTNA), Secure Web Gateway (SWG), Cloud Access Security Broker (CASB), Firewall as a Service (FWaaS) or Data Loss Prevention (DLP).
HOW TO CHOOSE A MODERN SECURE WEB GATEWAY?
Integration with a SASE (Secure Access Service Edge)) framework is necessary in the modern security environment. However, your SWG needs to play its part effectively for the holistic SASE strategy to be effective. You should ideally look for six main components when choosing your web gateway provider:
Support for cloud-centric remote work
Real-time threat protection
Good data-loss protection
High-resolution usage visibility and reporting
Granular controls for unmanaged applications
Integration with a Secure Access Security Edge (SASE) framework
Quendra experts help you to give clear overview on what the market can offer and what is the best security solution that fit your current and future business needs.
Incident Response and Investigation
Cyber security attacks are inevitable. But effective preparation and response means you can recover faster.

Quendra gives you access to highly trained cyber experts, investigators, forensics lab technicians, intelligence analysts and support personnel to enable you to take rapid action, while effectively managing stakeholders.

Quendra' s deep expertise and experience help your organisation to prepare, prevent, and recover from cyber incidents.
Cyber risk management
Being a good security partner goes beyond solutions and services. It's also about providing objective, evidence-based guidance and recommendations that serve your business.

Quendra has the knowledge and expertise to help you identify your security gaps, prioritize risk-mitigating initiatives and improve your risk posture.
Cyber security and protection Services
Cyber security is the application of technologies, processes, and controls of protecting computers and servers, mobile devices, electronic systems, networks and data from malicious attacks.
Cyber attacks continue to grow dramatically in number and sophistication, with attackers using an ever-expanding variety of tactics.
Here are the most commons cyber threats:
Malware, such as ransomware, botnet software, RATs (remote access Trojans), rootkits and bootkits, spyware, Trojans, viruses, and worms.
Backdoors, which allow remote access.
Formjacking, which inserts malicious code into online forms.
Cryptojacking, which installs illicit cryptocurrency mining software
DDoS (distributed denial-of-service) attacks, which flood servers, systems, and networks with traffic to knock them offline.
Cyber security focuses on protecting computer systems from unauthorised access or being otherwise damaged or made inaccessible. Quendra helps your organisations to put the necessary protection to keep your business safe and running.
Communications
Clear and easy communication is an essential part of any organisation. However, there can be challenges in making sure you have the right solution.

Quendra helps you to choose the right solution and partner for the following Communications needs :
Unified Communications
These last years, voice communication became progressively part of a more global, unified communication tool. Unified Communications brings indeed Telephony, Conferencing, Instant Messaging/chat, Screen Sharing and Whiteboarding together as well as video conferencing and comes in many formats. Either your own dedicated UC service or a multi tenanted 'as a Service' (UCaaS) set up.

Quendra assists you to understand your Communication needs and qualify with you the best solution and partner.
Contact Center as a Service (CCaaS)
Like any other applications, the Contact Center software followed the "cloudification" trend, bringing in new players and a lot of possibilities within the reach of any type of business.

Whatever your Contact Center needs (Omnichannel, inbound and/or outbound calls, integration with your CRM or ERP, linking the SIP of another vendor, coupling your collaborative tools such as Teams,…) , Quendra experts give you a clear overview of what the market can offer and will help you to find the best solution and partner for your needs.
SIP
Do you need a SIP to interconnect your in-house PABX or your Teams environment (via Direct Routing or Operator Connect) ? Your organisation has deployed a CCaaS (locally or globally) and you want to interconnect it with a local or global SIP provider ? Quendra has the expertise and market knowledge to help you find the right solution and partner.
Mobile
Depending on your country or region, Quendra is able to find and manage the best Mobile operator for your needs. We Provide a dashboard with reliable views into inventory, ownership, security, and expenses
Datacenter solutions
When a company needs to run a part or the entire business applications on your own physical servers, you need to host your infrastructure in a secure, resilient and well-connected Datacenter.

Quendra experts help you to size your colocation requirements in terms of space –(rack(s) or cage), electricity consumption, security (Tier II, Tier III or Tier IV DC) and coverage (multiple DC's in one country or region) and qualify the best solutions and possible partner for you.

Disaster recovery and Business Continuity

Did you ever made a risk analysis if your office, your IT infrastructure and/or your Data faces a total outage ?

The continuity of your business, even after disaster, is a must for any organisation. Quendra analyses the risks and puts a Business continuity or disaster recovery solution in place. While the Data Business continuity focuses on keeping business operational during a disaster, the disaster recovery focuses on restoring data access and IT infrastructure after a disaster.

Quendra partners for many years with COIN, a leading recovery specialist, to provide state-of-the-art Disaster Recovery Plan (DRP) and Business Continuity Plan (BCP). These solutions cover the Office (premise) recovery, telephony continuity and Data availability. Quendra experts will help you to have a clear understanding of these solutions.